Goes Both Ways
Regular price
Sale price
$25.00 USD
Unit price
per
Sale
Sold out
Goes Both Ways is The Fast Paced, Tip of the Tongue Word Game that puts you on the hot seat to solve the missing word.
Share
View full details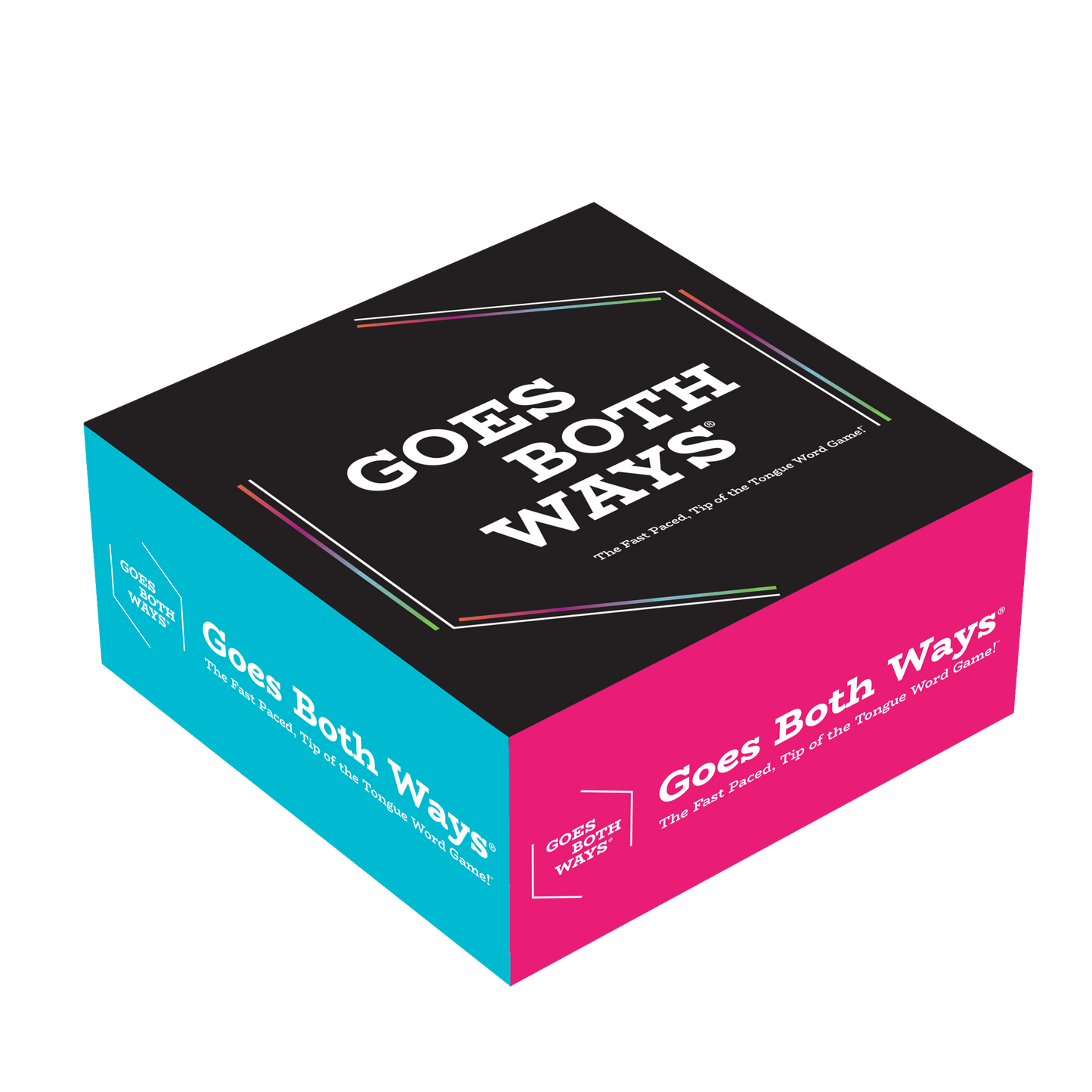 This faced paced, tip of the tongue word game puts you on the hot seat to solve the missing word. What falls between Kanye and Virginia? What about Home and Away? One must be fast and strategic to win, because this game… Goes Both Ways!
Goes Both Ways
So your Team landed on Goes Both Ways (GBW)... You and your team will be answering as many GBW Puzzles as they can before the 30 second timer runs out.
Each GBW puzzle card has two colored puzzles, but only the colored puzzle facing upright will be solved. To solve a puzzle, you must solve for the missing word that goes between the top and bottom words.
Rapid Fire Battle
Get ready for a head-to-head battle!
You or a member of your team will select any opposing team member to compete in a Rapid Fire Battle.
Get your thinking hats ready, because you will have just 20 seconds to come up with a word that goes both before and after the white middle word on your card.  
Beware of what your opponent says, because if you repeat any used word, or run out of time…Sorry, you lose.
Download Now!
There is no better companion than the Goes Both Ways (GBW) app! Here you will find the game selector and timer for all your gameplay needs.